Shelter to Soldier™ is our 501c3 non-profit organization that rescues shelter dogs and trains them to be psychiatric service companions for Veterans.
We would love to see you at our next benefit. Click the flyer for ticketing information 
We need your support to help more dogs & soldiers!
Click on the Donate button below to help our mission to save lives, two at a time. All donations are 100% tax deductuable and go directly to the care of our dogs. To donate monthly, simply select the "Monthly Recurring" box after your donation amount on the Donate page. We thank you in advance for your help!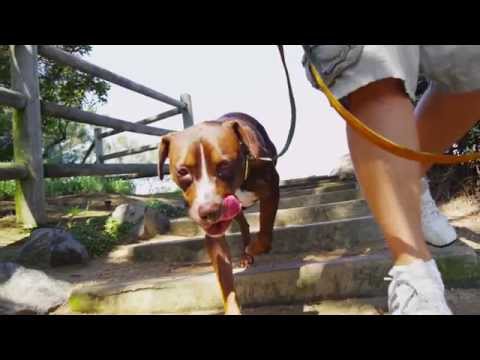 5-7 million animals enter shelters every year
3-4 million animals are sadly euthanized every year
There are about 118 million households in the US
Approximately 40% of households own a dog
50% of owners say pets have a positive impact on physical and emotional health
6 out of 10 pet owners say they relieve stress
7 out of 10 pet owners say they are like family
9 out of 10 pet owners say they provide love and companionship
Researchers found that dogs help prevent heart disease, fight depression, lower blood pressure, provide a sense of security, improve physiological stability, and help us live longer! 
Post Traumatic Stress Disorder (PTSD) In Military Veterans
Every day, Twenty Two (22) U.S veterans commit suicide. (Department of Veteran Affairs)
Lifetime occurrence (prevalence) in combat veterans is 20-30%.
In the past year alone the number of diagnosed cases of PTSD in the military jumped 50%- and that's just diagnosed cases.
Studies estimate that 1 in every 5 military personnel returning from Iraq and Afghanistan has PTSD.
20 % of the soldiers who have been deployed in the past 6 years have PTSD. That's over 300,000.
17% of combat troops are women; 71% of female military personnel develop PTSD
The suicide rate among the nation's active-duty military personnel has spiked this year, eclipsing the number of troops dying in battle and on pace to set a record annual high since the start of the wars in Iraq and Afghanistan more than a decade ago
Through the Shelter to Soldier™ organization, Graham Bloem will provide military personnel battling post-traumatic stress disorder (PTSD) and/or other disabilities with a service dog from a local animal rescue or shelter. Depending on the needs of the service man or woman, a specific breed may also be necessary. The sponsored service dog will serve the critical role of psychological and/or physical assistance for the soldier. Graham's expertise in training service dogs is unmatched in the field and provides a great platform for him to use his talents to serve our military personnel in honor of their service to our country.
Graham Bloem has had a lifetime passion for helping animals. Graham is a professional dog trainer certified by the Animal Behavior College who has had immense experience in dog training for over a decade. His experience includes helping dogs with behavioral modification, introducing dogs to families, and rescuing thousands of dogs in the process. However, Graham's true passion lies in helping dogs help people. Among his ventures in training service dogs for clients with disabilities, Graham has also been actively involved in the efforts of several military servicemen in rescuing dogs from Iraq and training and introducing them into their new homes in the United States. His most notable experiences have been with Major Brian Dennis and Lt. Col. Jay Kopelman. Major Brian Dennis is an F18 pilot of the United States Marine Corps and a New York Times Best Selling Author of Nubs: the True Story of a Mutt, a Marine, and a Miracle, a miraculous story of the loyalty between a soldier and his dog. Lt. Col. Jay Kopelman of the United States Marine Corps is also a New York Times Best Selling Author of From Bagdad with Love and From Bagdad to America, stories of a soldier describing the struggle with PTSD and his journey with his dog Lava after serving tours in Iraq and Afghanistan. Graham has had honorable mentions in all of these books for his help in guiding these Iraqi dogs to their new lives in America with their heroic marines. Through his journey over the past several years in dog training and his incredible opportunities to honor our military men and women through his dog training skills, Graham's mission to combine his expertise in order to give back to those who serve our country has evolved into Shelter to Soldier™.
Graham's Shelter to Soldier™ organization is seeking the help of both individuals and companies to sponsor the adoption, care and training of service companions for our military personnel. Graham has done extensive research and analysis of the needs for companion dogs, and believes that your contribution will change the lives of our service men and women in need. Sponsorship opportunities are available by sponsoring one or more dogs in the amount of $10,000 per companion. For interested parties representing a company or brand, marketing opportunities are available through sponsor's logo placement. Additionally, sponsorship funds will be tax-deductable.
How you can help
For those of you wishing to help, but not able to participate at the level of full sponsorship, we welcome sponsorship of any size which will help to contribute to this cause. Adopting a dog, providing medical care, food, safe housing, professional training and finally owner handling and training are some of the costs involved in providing Service Certified Companions through Shelter to Soldier™.
Lets work together and save lives!
With genuine appreciation for your interest in supporting Shelter to Soldier™,
If you are an individual interested in applying for an STS service dog, a company interested in sponsorship and marketing opportunities, or you are interested in media opportunities with Shelter to Soldier, please contact us.
For Checks & Money Orders
Please make out all donations to:
Shelter to Soldier
3143 Fourth Avenue
San Diego, CA 92103
Tax ID# 46-0906020